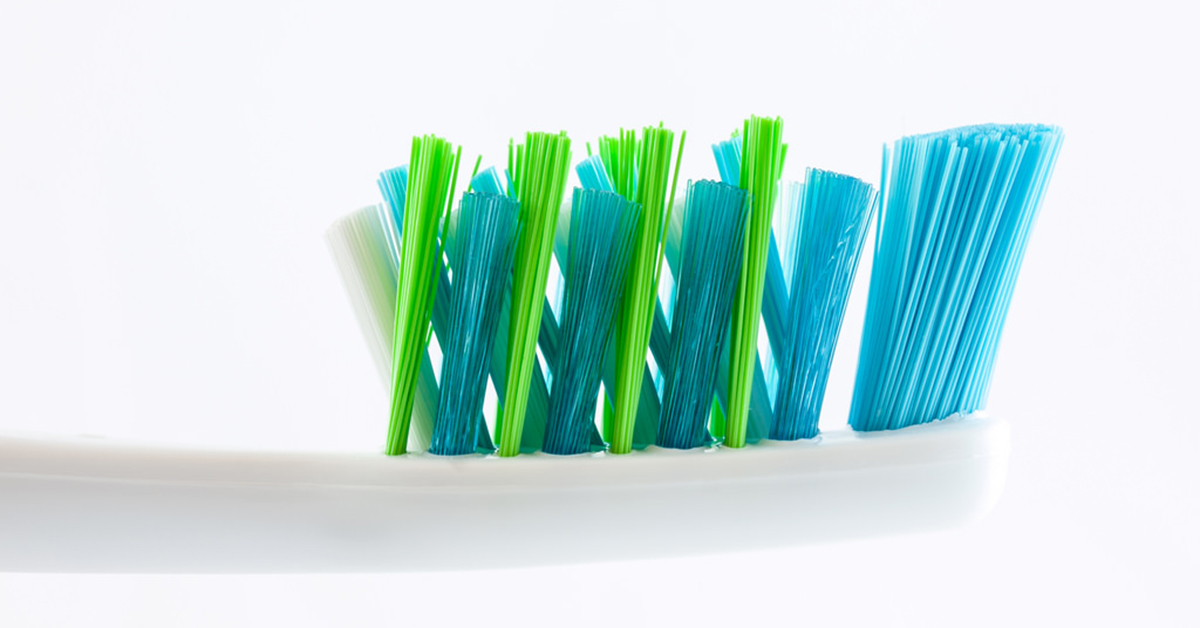 The toothbrush is the most important dental hygiene product. You should not underestimate the value of cleaning teeth with a toothbrush. It is impossible to remove the particles deposited or stuck between the teeth without a toothbrush. Do you agree?
Until toothbrush with nylon bristles was invented in the late 1930s, people used brushes made with animal hairs and tree sticks to clean their teeth. But today, we can a get a variety of toothbrushes like manual, electric toothbrushes, toothbrushes with tongue cleaner on the head, etc.

It is a little confusing and complicated to choose the right toothbrush for effective brushing. Whether it is a manual or electric toothbrush, take these mentioned things to get the best toothbrush.
1. Bristle Type
You can get toothbrushes with different varieties of bristles like soft, medium and hard. Most people think that hard bristles are correct for effective brushing. It is not like that. If you apply much force with the brush to clean your teeth, it will damage the teeth enamel, gum surfaces and tooth roots.
We recommend soft bristle toothbrushes are adequate to clean our teeth. Remember that the effectiveness of both soft and hard bristles is limited. They cannot extract some permanent stains on the teeth.
In such cases prefer Professional teeth cleaning to clean that stains. Don't be aggressive to remove them with your brush because it will lead to teeth sensitivity.
2. Size of the head
The head of your toothbrush should reach all the areas of your mouth. It should reach the deeper regions like the back side of the molar teeth. Larger toothbrushes cannot clean such hard to reach areas in the mouth. Hence it is better to choose a brush which has head ½ inch wide and 1 inch tall for adults.
3. Check IDA Seal of Acceptance
Make sure that the toothbrush has undergone a serious of tests to analyze its quality, ensure its quality and approved by the Indian Dental Association(IDA).  If the effectiveness and safety guidelines of a toothbrush are examined, it will possess the IDA seal of acceptance. You have to assure the toothbrush you selected has the seal.
Besides toothbrushes, check the IDA seal of acceptance in other oral care products like toothpaste, mouthwashes, flossing wires and others you utilize.
4. Toothbrush for specific oral conditions
Get advice from your Dentist before purchasing a toothbrush for persons with certain oral health conditions like sensitive teeth and others.
Here are the dental suggestions were given by our Dentists:
Prefer Electric toothbrush (whose heads are often replaceable) for persons who wear dental braces or other orthodontic appliances. The brushes are designed to clean around the braces.
If you cannot move your hand wrinkle effectively due to pain or aging, the electric toothbrush is the right choice for you. This is because the head of that toothbrush can mobilize at different angles. It ensures the deep cleaning of the teeth.
Electric brushes are also right for people who have sensitive gums.
If you have teeth sensitivity, then you should use an extra soft-bristled toothbrush.
Conclusion
The acid, sugary compounds, food debris, germs and other particles stick to the teeth surfaces are harmful to decay our teeth. If they are not extracted properly, plaque and tartar build will occur which lead to gum diseases. The toxic substances produced by infected gums will cause heart diseases.
Brushing twice a day and flossing are the effective ways to remove such deposited particles. Hence you should be careful in getting the oral care products. This is not just for your dental health care but also for overall health being.