Offers
Offers and Packages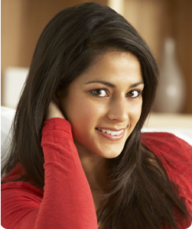 Packages
Good oral health forms an important aspect of general health and wellbeing. Like an annual body health checkups, periodic oral health checkups are of great importance, especially because it can detect some underlying systemic disorders.
Dental plans are now essential in any employee focused benefits scheme, providing service to those employees, spouses and children eligible for the Dental Scheme.
Surya dental care provides a flexible range of dental services to meet the specific needs of your company be it large or small. The plan can be structured as a voluntary or employer paid-for scheme.
For more information please email us at info@suryadentalcare.com we will be more than happy to discuss the various options that are available.
Get that Perfect Smile for your Perfect Day!
Congratulations !. . . At Surya Dental Care, we understand that Wedding Day is one of the most memorable days of a person's life. You will probably never smile more, than on your wedding day and it is even the most photographed event.That is why you need to have that perfect smile, and this is where we step in. Drop in for a complete smile makeover .
For more information on wedding packages please email us at info@suryadentalcare.com
For more information on students packages please email us at info@suryadentalcare.com