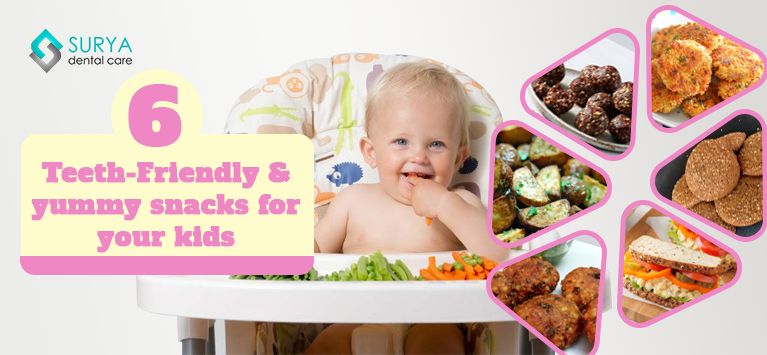 Kids always stick to tasty snacks between their meals whilst parents also feed the handy snacks available like biscuits. Sadly, most snacks available in the market do not hold the nutrients essential for a toddler's body. In the meantime, those finger foods are overloaded with various flavoring constituents that will attack the kid's milk teeth. Many parents are aware of this but they cannot always stick to healthy snacks for their little champs due to their hectic lifestyles.
In this article, our pediatric dentists have listed the simple yet yummy & nutritious snacks for your little ones to nibble. Keep reading to know more.
1) Herbed Potatoes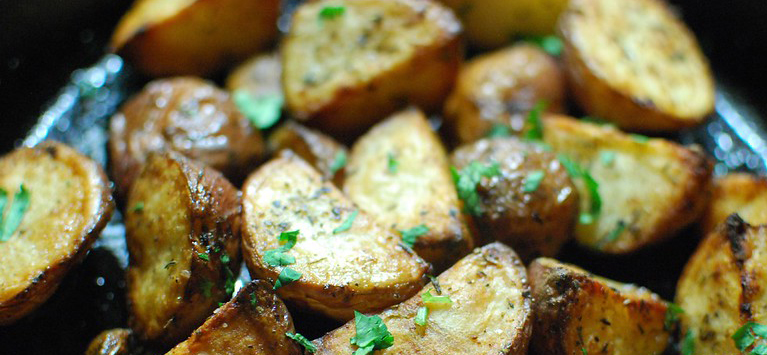 Potatoes are low in calories and a rich source of Vitamins B6 & C, manganese, and phosphorous.
Take 2 fresh potatoes and cut them into thin pieces. In a bowl, mix the sliced potatoes with 1 tsp olive oil, 4 garlic cloves, 2 tsp honey, 2 tsp salt, 1/2 tsp chilli flakes, 5 or 6 basil leaves. Mix these ingredients well until the potato slices are coated. Then roast the mixture in a cooking vessel at low flame for 10 – 15 minutes.
Besides the nutritional value of potatoes, this delicious snack bears the nutritional value of garlic and honey also.
2) Mixed Vegetable Sandwich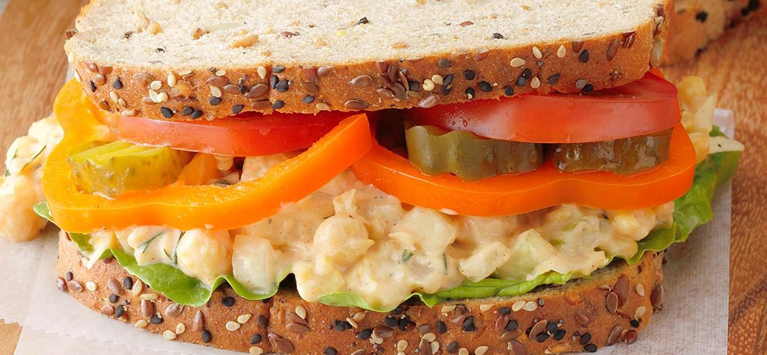 Preparing this nutrimental snack is quite easy as a vegetable salad. It requires green vegetables like carrot, cucumber, tomato, cabbage, and 2 bread slices.
Cut the vegetables into thin slices. Apply some butter on the bread slices and spread the wedged veggies on one bread slice. Place a slice of cheese over them and cover with another bread slice. Heat the sandwich in a sandwich toaster until the bread turns brown.
This mixed veggie sandwich is a great source of calcium, Vitamins A, C & K.
3) Dates & Cashew Laddoos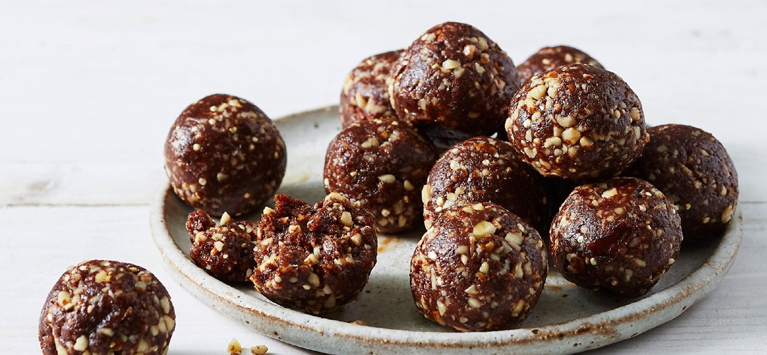 Dates – The nutrients & fiber-rich fruit contains antioxidants to protect our health from various diseases. Its sweet taste can captivate kids too. Moreover, the sugar extracted from dates is a widely prescribed natural sweetener.
Take one cup of dates and remove their seeds. Soak the dates in a cup of water for an hour. On the other hand, mix 1 cup of cashew nuts and a half cup of granulated coconut in a mixie.
Now take the soaked dates out and blend them in the mixture with a small amount of coconut oil in a mixie until the dates are completely smashed and form a sticky mixture.
Roll this mixture into small balls and serve to your little prince/princess.
4) Oats Idli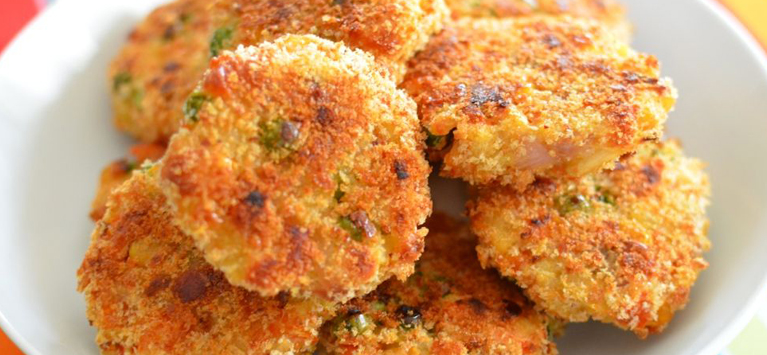 Take 2 cups of oats and roast in a pan until it turns brown color.
Take some grated carrots, finely chopped chillies, and coriander leaves
Heat a cooking vessel in a medium flame and add 1 tsp oil. Add some mustard seeds, 1 tsp split chickpeas powder and half a teaspoon of black gram powder. Roast them for a few seconds. Then add the carrots, chillies, coriander leaves, and toast for a few minutes. Now add the oats powder along with 2 cups of curd and blend them to make a mixture. Steam the mixture for a few minutes similar to making idlies.
5) Ragi (Finger Millet) Cookies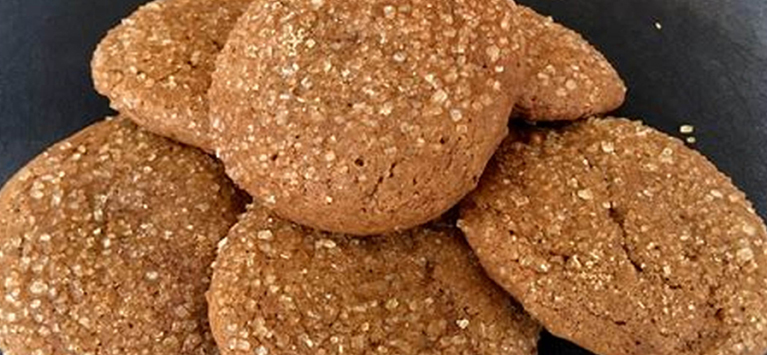 Ragi is an extremely nutritious millet and is rich in calcium that is essential to strengthening the bones as well as teeth of babies.
Mix 1 cup of ragi flour with a small amount of cardamom powder and fry the mixture for a few minutes.
Now, add 1 whizzed egg, half cup of rice bran oil, 1 pinch of ginger, and half tsp of salt to the roasted ragi flour. Stir the mixture well to form a sticky batter. Make round balls and flatten them. Then place the flattened balls in your oven at 180 degrees celsius. After 8 minutes, take the cookies out and let them cool before serving.
6) Sorghum Vada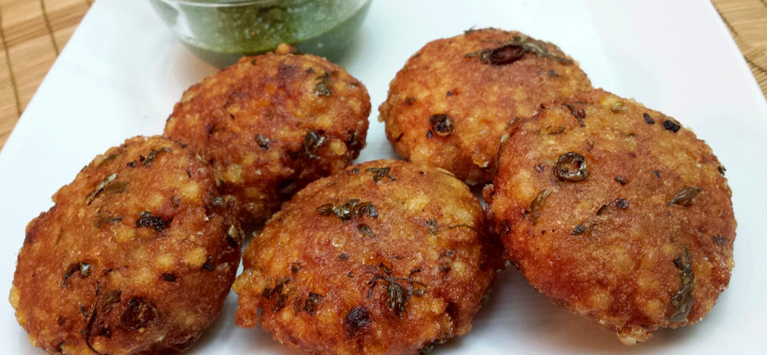 Sorghum is a fibrous millet and one cup of sorghum can deliver the required amount of fibers a toddler's body wants. Likewise, it provides numerous benefits to your baby's oral cavity as well.
As the name implies, preparing this healthy snack is similar to making snacks like vada, pakkoda.
Ingredients:
1 cup of Sorghum
Finely chopped ginger
1 cup of curd
Half cup of gram flour
4 sliced garlic cloves
Mix these ingredients in a bowl. Add 1 tsp of sesame seeds, salt, turmeric powder, and chilli powder along with some water. Blend them well to prepare a dough.
Now heat the sticky dough in a pan with a few drops of oil until both sides of the mixture turn brownish.
Bottom line
In simply, most of the snacks available in the market contain sugar, fats, acidic compounds, and others that are detrimental for kids' milk teeth. Hence kids dentists recommend parents not to feed sugary foods (and even drinks), fried snacks like pakodas, samosa, and others for kids.
Everyone should consume foods and snacks that are abundant in proteins, nutrients, fibers, calcium, vitamins, and healthy fats in their childhood for healthy mouths.
Besides the snacks we mentioned here, cheese sticks, salted cucumber, hard-boiled eggs are also the perfect meal snack for kids. If you are aware of such healthy snacks for toddlers, share with our readers in the comment section.