Dr. P.Senthilkumar M.D.S.,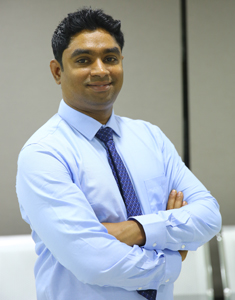 Dr. P.Senthilkumar M.D.S., had completed his Under graduation from Rajarajeshwari Dental College Bangalore and his Post graduation from Manipal college of Dental Sciences, Mangalore, in the field of Conservative Dentistry & Endodontics. Presently Honorary Secretary of Indian Dental Association Trichy branch
He has rich clinical experience spanning around 14 years since 1999. He started his own "Surya Dental Care" as a Multispecality Centre at D-77, 8th Cross (East), Thillai Nagar, Near Padma Pazhamudir Solai, Trichy – 18. in the year 1999.
His vast experience in the field of Conservative dentistry & Endodontics helps him to offer endodontic treatments and various aesthetic treatments at a quality usually seen in the West.
In addition to his clinical expertise, he is also conducting clinical endodontic training programs for dentists and has publications in national and international journals to his credit,and has done scientific paper presentations at various national conferences.